The Cavan Monaghan Libraries is a small public library system set in the beautiful Kawartha Lakes in the heart of Ontario. One branch has been in existence since 1894! Browse the topic below… if you still have questions feel free to contact us.
Welcome to the Cavan Monaghan Libraries, your community centre for research, digital literacy, and cultural connections! Proudly in service for 125 years and counting.
Come in to your local branch to sign up for a library card to take home books, DVDs, CDs, and audiobooks, and also to access other online resources including e-book and audiobook downloads.
Use our free public Wi-Fi and computer labs, with access to print, copy, fax and scan your documents. Try out our new iPads, accessible to all with Apps for all ages, pre-school to adult. Book a librarian to help with any tech and research needs.
The Millbrook Branch- 125 Years Old and Counting!
In 1994 Millbrook celebrated 100 years of continuous library service. Begun in 1894 as a Mechanic's Institute as were many libraries, it became a free public library the following year. For more than forty years the library occupied a storefront on the main street in Millbrook. This location was willed to the village of Millbrook by the local doctor but only as long as it was a library.
After the village of Millbrook amalgamated with the surrounding township of Cavan and the adjoining township of North Monaghan, the library was moved to a much larger, newly renovated space on the first floor of the 'Old School'. This building was built in 1890 as a four room school. It expanded in 1923 to house grades Kindergarten to Grade 8. Eventually closed by the school board it has been refurbished both inside and out and now houses the Millbrook Branch of the Cavan Monaghan Libraries, the Food Share, The Old Millbrook School EarlyOn Centre and the Community Policing Office.
The Bruce Johnston Branch
A library to meet the needs of the northern part of Cavan Township was opened in 1976 in the Women's Institute Hall in Mount Pleasant. It was moved to a larger, renovated space in 1999 (the former North Monaghan Municipal Office), and renamed The Bruce Johnston Branch Library to honour the memory of a former North Monaghan resident who served his community as township assessor and clerk for over 50 years.
In 2004, a 1200 square foot addition was built to accommodate the increased use by residents of North Monaghan and Cavan.
Visit your nearest branch to sign up for a library card, your passport to borrow from the library's collection of books, magazines, DVDs and e-resources. Library cards are issued free of charge.
Adults & Young Adults
Adults may obtain a card by bringing photo identification to the library which states their name and current address. Students or temporary CM residents will need to bring additional identification showing a permanent home address.
Children
Children can have their own library card which their parent/guardian must sign for. The parent/guardian is responsible for all material and charges on their child's card.
Non-Residents
Non-residents may also join the Library at no charge. We have a reciprocal borrowing agreements with the Otonabee-South Monaghan Public Library and the City of Kawartha Lakes Public Libraries.
---
Circulation Policy:
The Cavan Monaghan Library Board supports a policy of full access to library material as follows:
All materials in the collection may be used by anyone regardless of age.
This policy recognizes that individuals mature socially and in reading comprehension at varying rates, and therefore, have varying needs for information. This policy also recognizes that parents wish to monitor, by their own family standards, what their children read and that the Library's role is to be a neutral provider of materials for selection by the borrowers. The Library's responsibility remains that of purchasing carefully to meet the widest range of our patrons needs.
Responsibilities of the borrower:
To be responsible for all materials borrowed on their card, including payment of fines or charges incurred.
To present borrower's card each time Library material is borrowed.
To notify the Library promptly of any change of address or loss of borrower's card.
To observe all rules of the Library.
Parent/Guardian Responsibilities:
To ensure that their children observe the rules of the Library.
To monitor their children's selection of library material according to their own family standards.
Statement on Intellectual Freedom
The library endorses the Canadian Library Association Statement on Intellectual Freedom.
Libraries have a basic responsibility for the development and maintenance of intellectual freedom.
It is the responsibility of libraries to guarantee and facilitate access to all expressions of knowledge and intellectual activity, including those of which some elements of society may consider to be unconventional, unpopular or unacceptable. To this end, libraries shall acquire and make available the widest variety of materials.
It is the responsibility of libraries to guarantee the right of free expression by making available all of the library's public facilities and services to all individuals and groups who need them.
Libraries should resist all efforts to limit the exercise of these responsibilities while recognizing the right of criticism by individuals and groups.
---
What if I lose my library card?
Don't worry, you can replace your card for $1.00. Please be reminded that borrowers are responsible for all material checked out on their library card, and the library recommends that you:
Do not lend your card to anyone
Do not check items out for someone else
Notify the library immediately if your card is lost or stolen
How long may I keep library materials?
Books & audiobooks: 3 weeks
Magazines, CDs, CD-ROMs, DVDs: 1 week
There is a charge applied to your Library Card for each item returned after its due date. You can renew your material in person, on our website, by telephone or by leaving a message on our answering machine. Please note that we will not renew your library material unless asked to do so.
How much are the fines?
Books, Books on Tape, Books on CD, Paperbacks & Magazines – 15¢ per item per library day
CDs, DVDs, Videos & CD-ROMs – $1.00 per item per library day
How do I renew material?
Renewals can be done in person, on our website, by telephone or by leaving a message on our answering machine. Please note that we will not renew your library material unless asked to do so. If there is a hold on the material that you wish to renew, we will extend the due date but request that you return the item as soon as possible in consideration of the patron waiting for the material.
In exceptional circumstances, a patron can request an extended due date longer that the normal lending period. Please request an extended due date at the desk when you are checking out your material. Your printout will reflect the extended lending period.
Can I return material after hours?
A drop box is located beside the front door for your convenience. Material may be returned at anytime.
What material can I reserve?
All items may be reserved.
Please make requests at the desk or on our web site. Once an item you have on reserve is available, you will be contacted by telephone. The item will be held for pickup for 7 days. If you have not picked up the item within seven days, it will be passed on to the next person on the reserve list or re-shelved.
If you no longer need a reserve item, please advise the library as soon as possible.
Karla Buckborough, CEO/Librarian
Erin Stewart, Branch Librarian
Judi Obey, Database Manager
Kimberly Lackie, Cataloguing Technician
Melanie Crouch, Library Programmer
Margaret Roberts-Neilson, Library Clerk
The Cavan Monaghan Libraries encourage and promote children's use of the library. Our aim is to make our library facilities welcoming, educational, fun and safe for children of all ages.
However, parents and/or guardians should be aware that the library is a public place and as such, is open to all members of the community. As in all public facilities, emergencies can occur and it is the responsibility of the parent or caregiver to monitor the whereabouts and behaviour of their children.
While staff is concerned about the safety and well being of children and young adults, they cannot assume responsibility for them in the absence of the parent or guardian.
An unattended or lost child will be comforted by a staff member who will help them locate their parent and/or guardian using procedures outlined below.
Children under five (5) years of age
Children under five must be accompanied at all times. Children should not be left unattended while parents and/or guardians conduct their own business in the library. During Library programs, parents of preschoolers are free to browse within the library but should not leave the premises as their child might leave the story time in search of them.
Children of elementary school age
Children of elementary school age may come into the library independently but should not be left unattended for substantial periods of time. If children are left unattended for extended periods of time, the parents and/or guardians will be contacted. If a child is unattended when the library closes and the library staff cannot locate a parent and/or guardian, the library staff is directed to arrange for the police to take responsibility for the child.
Unattended children at closing time
Children of intermediate age often study independently in the library. Parents and/or guardians are expected to make arrangements for their children to be supervised and, when necessary, to have rides home when the library closes.
Library staff are directed not to assume responsibility for unattended children age 9 and under. (Staff should use their judgement and err on the side of caution for children under age 16 in these circumstances.) If a child is unattended when the library closes and the library staff cannot locate a parent and/or guardian, the library staff is directed to arrange for the police to take responsibility for the child.
Two staff members will wait with the child until a caregiver or police arrive.
Emergencies
In case of a medical emergency involving an unattended child, the staff will call 911 for emergency assistance and then attempt to contact a parent and/or guardian, in that order.
Any time young children are left unattended in the library, staff must discuss this policy with the parent and/or guardian.
Cavan Monaghan Libraries is dedicated to creating spaces and providing services that are accessible to all. This includes creating an accessible website for all of our patrons to use. If you have any suggestions please feel free to contact us with your ideas. So far we have:
focused on creating a clean, well structured layout
provided text alternative for any non-text content such as photographs
used everyday language rather than library jargon
used colour contrast and sans-serif text styles to aide readability
used skip links for quicker navigation to page content
---
Improve your browser accessibility:
To magnify your browser window, hold down 'Ctrl+'. To zoom out, hold down 'Ctrl-'.
opens in a new windowInternet Explorer
---
Improve accessibility on your personal desktop:
For Windows:
You can change the settings in the Ease of Access Centre to adjust screen magnification, start the text to speech Narrator program, adjust contrast settings, keyboard settings, and many other details to make your desktop easier to use.
Visit your Ease of Access Centre by navigating to Start (or the Windows icon) > Control Panel > Ease of Access > Ease of Access Centre.
You can also click Start (Windows icon) and search for 'Ease of Access Centre' in the toolbar.
For more information check out the opens in a new windowMicrosoft Accessibility Website.
For Mac:
Mac has a Universal Access toolbar that can be accessed to change your desktop's contrast settings, zoom settings, access VoiceOver, as well as adjust keyboard and mousepad settings.
Visit the Universal Access toolbar by going to the Apple Menu > System Preferences > Universal Access.
For a visual explanation on how to find the toolbar, opens in a new windowclick here.
For your iPad or iPhone devices:
Tap Settings > General > Accessibility.
From here you can access ways to adjust everything you need to make your device work better for you.
Storytime takes place every week at the Libraries:
Bruce Johnston Branch: Thursday at 10am
Millbrook Branch: Friday at 10am
---
Check out the opens in a new windowOld Millbrook School EarlyON Child and Family Centre for great programs for kids 0-6 years old.
Getting a library card is free! Make sure you bring a parent or guardian to the library with you to sign up for a library card if you are under 14 years of age. Once you have your own card, you can take out your own books!

Fun and Games
Getting a library card is free! If you're over 14 years of age, you can get your own library card and take out loans whenever you want! Ask a librarian for assistance and we'll hook you up.
Jobs and Careers
College and University
Book Talk
Looking for a movie for Saturday night? Borrow one for FREE at your Libraries with your library card! Both branches have an extensive collection kept up to date with recent blockbusters, such as 'The Martian', 'The Intern,' and 'Downton Abbey.' Just be sure to return them within the week to avoid fines.
Tired of listening to repeats on the radio on your commute to work? Consider listening to one of our audiobooks! We even have popular titles such as 'Game of Thrones' on audio-book, and autobiographies such as Nelson Mandela's 'Long Walk to Freedom.'
Computer labs and printing services are available for public use. You can also scan documents, and send copies to your e-mail address… a great option if you don't need to pay for a printed copy.
Check out our Calendar of Events for adult programs, such as our 'Toonie Tuesday' movie nights and 'Coffee and Colouring.' The 'Toonie Tuesday' movie night happens on the first Tuesday of each month, starting at 6:30pm. Come for some popcorn and good company!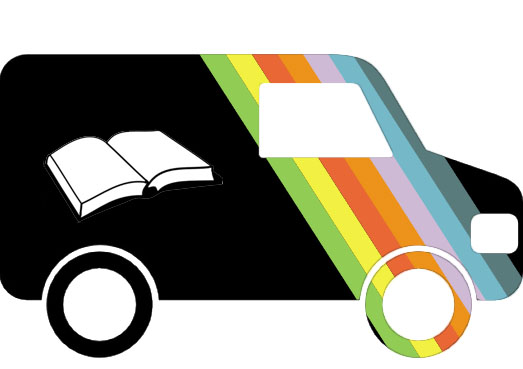 Cavan Monaghan Libraries and Millbrook Community Care offers homebound services to those who are permanently or temporarily confined to their homes due to injury or illness. Other circumstances will be considered on a case-by-case basis.
To register, get a library card (if you do not already have one) and fill out the Preferences Survey. If you are not able to travel to the library to register, one of our staff members can come to you. Please contact your local branch for more information.
Once registered, a Homebound Service Program volunteer will deliver and pick up library material once a month.
With Homebound Service you have access to all library materials including books, large print books, magazines, audio-books, and movies!
Community Care Website: opens in a new windowwww.commcareptbo.org
Bruce Johnston Branch: (705) 741-1253
Millbrook Branch: (705) 932-2919