Click on the links below to take you directly to the resource website – sign in using your library barcode number! If a product requires a PIN, it will be your first name, all lower case.

Following direction from the Province, libraries are not deemed an "essential service". Although we are not working in the buildings, we are regularly checking phone messages and emails. If you are having issues with our e-resources or if you just need to be in contact with us, please email (click here) or leave us a voicemail message and we will answer as soon as we can.
If you need a temporary e-card to access e-resources, use the form found here
---
A huge thank-you to the company TumbleBooks that has provided FREE access to their materials until August 31st due to the ongoing world situation. They have material for everyone!
---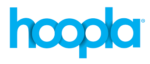 hoopla is a groundbreaking digital media service offered by your local public library that allows you to borrow movies, music, audiobooks, ebooks, comics and TV shows to enjoy on your computer, tablet, or phone – and even your TV! With no waiting, titles can be streamed immediately, or downloaded to phones or tablets for offline enjoyment later. Cards are limited to 10 uses per month, and to keep costs in-line, the Library has mandated a cost cap per month.
---
EBSCO has graciously provided access to several of their products during this difficult time. Username: solstrial / Password: Spring20202!
Canadian Reference Centre: is the largest collection of regional full-text content available to Canadian schools and libraries. The database includes leading Canadian and international periodicals, reference books and biographies, plus thousands of images from the Canadian Press.
Canadian Literary Centre: With a deliberate Canadian focus, this database consists of book and reference content from Essays on Canadian Writing Press (ECW Press). ECW Press also provides several individual monographs, author biographies, essays, literary criticism and book reviews.
Canadian Points of View Reference Centre: Containing resources that present multiple sides of a current issue — including information on key topics of interest to Canadian researchers — this database helps students develop persuasive arguments and essays, better understand controversial issues and develop analytical thinking skills.
EBSCO eBooks Canadian Subscription Collection: Offer researchers thousands of e-books from top Canadian publishers and authors. This e-book collection covers a diverse range of subjects including topics pertaining to Canada, Canadian history, native culture, politics and current events.
EBSCO eBooks Cricket Media Subscription Collection: Build strong literacy skills in students from pre-K to 8th grade by offering digital access to award-winning, short-form fiction and nonfiction titles by Cricket Media. This unique e-book collection explores a wide range of subjects to help young readers explore and expand their worlds.
E-Books on EBSCO offers many high-quality e-book titles from more than 1,500 major academic publishers and university presses from around the world.
AudioBooks on EBSCO offers many high-quality downloadable audiobook titles from more than 1,500 major academic publishers and university presses from around the world.
OverDrive/Libby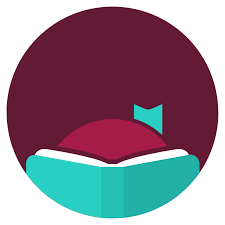 borrow eBooks, audiobooks and videos from thousands of public libraries worldwide.
Romance BookCloud: A huge collection of steamy Romance novels for the older crowd!